Wrapping up an amazing week… until next time!
Sally Lannin ~ CSI Team Member
What a trip! A huge success in every way possible and a perfect example of what CSI strives to do: come to an underserved country, find committed local medical and nursing staff who are literally starved for skills and training, model quality health delivery on all levels, and help build capacity. And here at this site, we have it all. Thanks in large part to Dr. Woubeshet Ayenew – a Minneapolis-based Ethiopian who knew of Felege Hiwot Referral Hospital and its needs – we found Dr. Melesse Gebeyehu, a surgeon born and raised in Bahir Dar, whose mission is to gain surgical excellence and impart it to other surgeons at Felege Hiwot Hospital.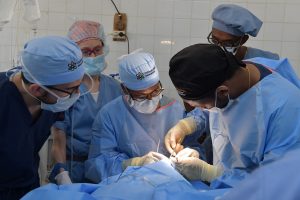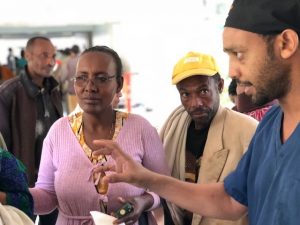 Tonight the entire team was invited to a thank you dinner hosted by top administrators at the College of Medicine and Health Sciences at Bahir Dar University which sits right next to the hospital. Medical students, residents and nurses in training have observed and participated in care as much as possible. There is a large shortage of Ethiopians going into nursing and some specialty areas which affects care. For example, in a U.S. post-surgical recovery area we have 1 or 2 medical staff assigned to every patient coming out of surgery. Here it's 1 to every 8 patients. The farewell dinner was a great chance to discuss what could happen differently on our next trip to make CSI's time here even more helpful. 
If you had the chance to spend 15 minutes with us as a family walks up in the only clothes they own, with the child they value and love as much as we do our children, you would be shocked at the need. Mostly they live on rural farms without access to television and often even radio. They are farmers, and their hands tell the story of years of hard labor. Somehow, they get word of surgeries provided by teams of CSI volunteers working side by side with their Ethiopian counterparts. And it is free?!?! They take whatever transportation is available to make the 30-275 km trip, navigate the chaos in the halls of the hospital to find, finally, the right people to ask. This in and of itself is a miracle.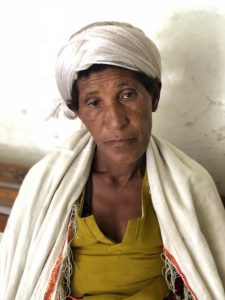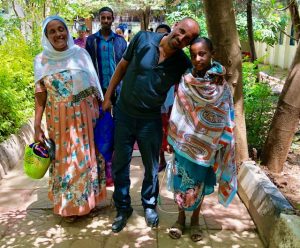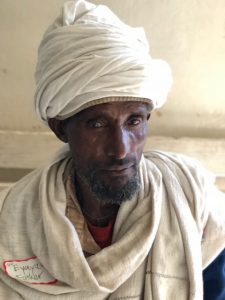 Take Metadel, a 15-year-old young man who after years of relentless mocking in school, dropped out altogether. His 'friends' said "…don't get near Metadel or you will catch the contagious disease he got as a curse from God!". Thankfully his 27-year-old brother asked a friend in Bahir Dar to let him know when CSI and the free surgeries were next in town. He got his younger brother Metadel to promise to return to school if he got surgery, took time off from his own work as a teacher, and travelled 80 km from their rural home to the 'big city of Bahir Dar' to find our screening line. After surgery both young men were speechless, with an outpouring of gratitude. Imagine – access to this surgery is the best thing that has ever happened in their lives and hopefully the turning point that gets Metadel back in school.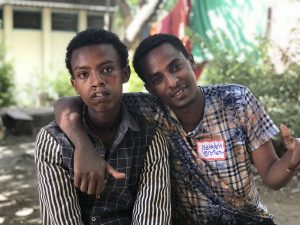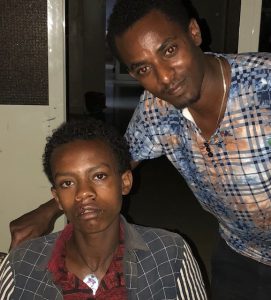 On our last day, as we wind up this mission of 59 surgeries, we refelct.  We evaluated 88 patients on screening day and another 30+ who walked in each day.  We especially want to thank our partner, Dr. Melesse – This soft-spoken surgeon is the backbone of our ability to weave a system of education and training here. He is skilled enough at this point to work in many places with far more prestige and pay, yet Dr. Melesse is fully committed to giving to the poorest people in his hometown of Bahir Dar. He works every day in utter chaos, with 50-60 patients waiting to see him in his clinics, for $600/month. Moonlighting a bit on the side to be able to afford to send his children to a private school, this fellow is amazing. He spoke of his gratitude to CSI at the dinner by saying "I just have no words to express how grateful we are for you people with whom we share nothing but a common caring for humanity, especially for these people of Ethiopia who have nothing."  Dr. Melesse was a product of public schools up until medical school and is 'of the people'. He's working on building the skills of his colleagues too – He has found fellowship opportunities in South Africa for 3 hospital surgeons to speed up their skill acquisition along with CSI's visits twice a year.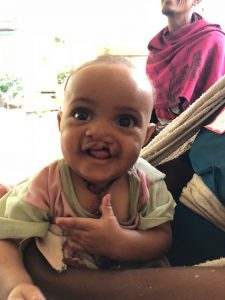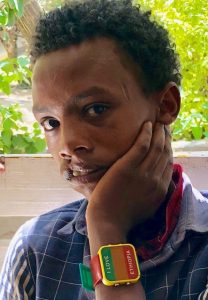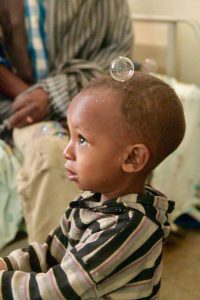 Our bags are packed, and we leave for the flight to Addis before our very late-night flights to various connecting cities to get back to the U.S. Every one of us has benefited from the 'reboot' this trip has given our own lives – perspective, appreciation and a commitment to do everything we can for these beautiful Ethiopian people.