Local Events

Save the date for CSI's next gala: March 26, 2022 at the Minneapolis Event Center. Details coming soon!
---
Thank you
We would like to share our appreciation and gratitude for the ongoing support of Bame Foundation and Lube-Tech. Thank you! 
Summer/Fall 2021 Event Sponsors:

Past Events

CSI Family and Friends Concert Event
September 23, 6-8 p.m.
St. Louis Park Outdoor Recreation Center (ROC)

Cruise with CSI
June 23, 5:30-8 p.m.
Al & Alma's, Mound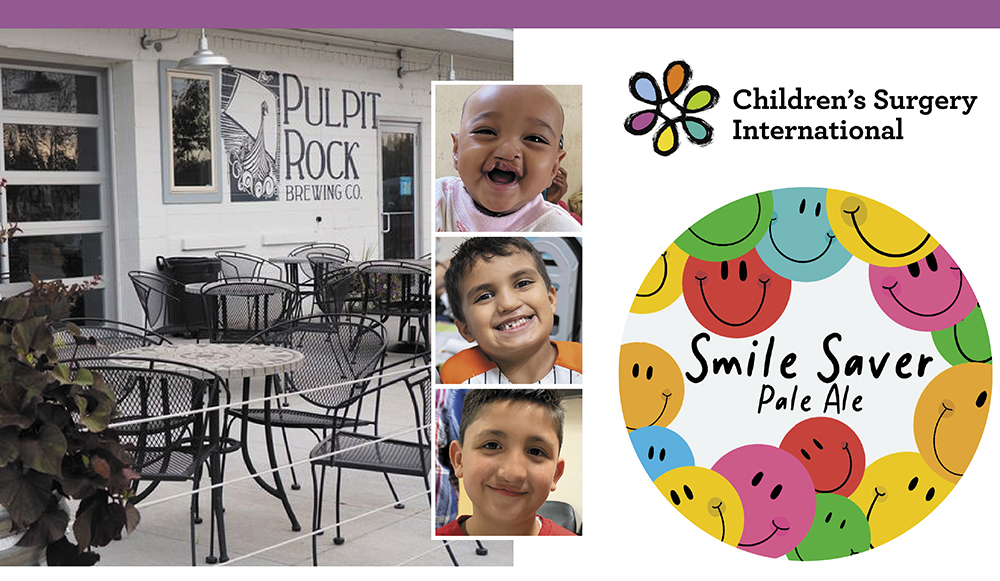 Smile Saver Pale Ale at Pulpit Rock Brewing Company
Our friends at Pulpit Rock Brewing Company, in Decorah, IA, have created a new brew in honor of Children's Surgery International — Smile Saver Pale Ale — and will donate a portion of each sale to CSI. Smile Saver Pale Ale will be available for purchase in the taproom (and to-go) beginning June 19 until sold out. For more information about Pulpit Rock Brewing, go to pulpitrockbrewing.net or call (563) 380-3610.

Indeed We Can
June 9, 3-10 p.m.
Indeed Brewing Company, 711 15th Avenue, NE, Minneapolis
A huge THANK YOU for coming out to Indeed We Can – CSI Night. Together we raised over $8,000 to continue supporting our partners around the world as we plan to resume travel for in-person collaboration this fall. We are grateful to Indeed Brewing Company for hosting us and for their generous donation of proceeds from the evening.
---

Because of your support, CSI's first-ever virtual event was a huge success, raising $215,000. Thank you for being the light at home for children, families and communities around the world. Watch the recorded program below.