Staff and Board
Children's Surgery International's staff and Board of Directors comprises individuals who represent an array of sectors from medicine to business. Such variety in expertise helps CSI maintain its versatility as an organization and allows us to consider various aspects of our growth and development.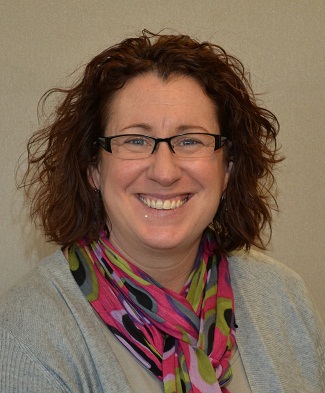 Megan Sparks is an accomplished leader and occupational therapist with extensive experience in healthcare access, rehabilitation, social services and nonprofit management. Megan lives in Minneapolis with her husband and two children. As the mother of a child with special needs, Megan understands firsthand the need for access to essential and life-changing medical care and is eager to use her background to enhance the CSI mission.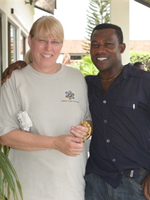 Sue Baysden has been the part-time administrator for CSI since 2003 and has been on the Ghana mission three times. Sue has lived in Cote d'Ivoire, Pakistan and Syria. She received her bachelor's degree in International Relations at the University of Minnesota and serves on the board of Family Promise of Anoka County.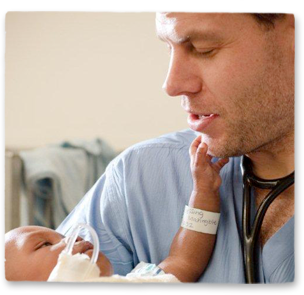 David Tetzlaff, MD
CSI Medical Director
Abbott Northwestern Hospital
CSI was thrilled when Dr. David Tetzlaff joined our leadership team as Medical Director in 2015. Dave is a Board Certified Hospitalist in Internal Medicine and Pediatrics and has been involved with CSI since 2005. He has served as lead physician on numerous site visits and medical missions, and his energy, knowledge and people skills make him a favorite with CSI volunteers. When David is not at the hospital or volunteering for CSI, he enjoys cooking and spending time with his family.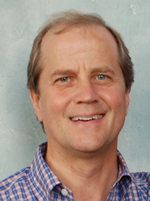 Tom Fansler
CSI Board Chairman
Vusion
Tom Fansler was the co-founder of Inter-Tax, North America's largest provider of GPS-based tax reporting for the transportation Industry. After selling the company in 2007, Tom joined PeopleNet Communications, where he founded a new division called Vusion, which provides data analytics services. He and his wife, Jeanne, have three children and live in Plymouth, Minn. Tom traveled with CSI to Mexico in 2009 as our medical records/logistics coordinator and joined the CSI Board in 2010. He has also been to Bangladesh and Vietnam with CSI.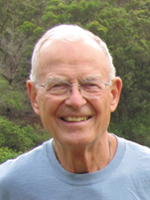 George J. Steiner
CSI Board Treasurer
Major General USAR (Ret.)
George Steiner joined the CSI board in 2009 and has been on multiple missions to Haiti, Peru and Ethiopia as a logistics/medical records volunteer. He was in human services and the Army prior to retiring and becoming involved in volunteer activities. He and his wife, Rose Marie, live in Anoka and enjoy spending time with their children and grandchildren.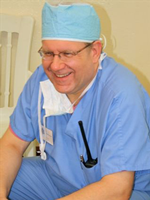 John Hehre
COO, Northern Metal Fab, Inc.
John Hehre brings more than 25 years of experience in senior level management positions in various industries and has significant experience in manufacturing, engineering and management information systems. John is a founding board member of The Upper Mississippi Academy, a Minneapolis charter school. He joined the CSI Board in 2010 and has been to Liberia and Vietnam with CSI.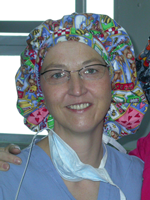 Mary Johnson, RN
Children's Hospitals and Clinics of Minnesota
Mary Johnson is a staff nurse in surgery at Children's Hospital in Minneapolis. She is CSI's go-to person for ordering and procuring donations of suture and other surgical supplies. Mary has been on the CSI Board since April 2009. She lives in Burnsville. Mary has been on many missions with CSI, including recent trips to Ethiopia and Liberia.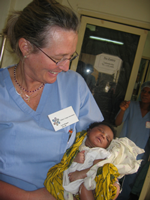 Lora Stege Koppel, RN
Children's Hospitals and Clinics of Minnesota
Lora Stege Koppel has been on the CSI board since 2008. She has been a nurse for 25 years and has held various nursing and management positions at Children's Hospitals and Clinics of Minnesota. Her passion for travel and working with children has made her work with CSI extremely rewarding. Lora lives in South Minneapolis with her husband, Jim, and two daughters. She has been on many missions with CSI, including recent trips to Liberia, Mexico and Vietnam.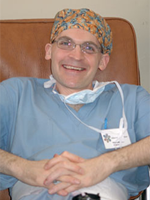 Tim Lander, MD
Pediatric Otolaryngology and Facial Plastic Surgery, Pediatric ENT Associates, Minneapolis
Tim Lander serves as the Vice Chief of Surgery at Children's Hospitals and Clinics of Minnesota and holds a clinical appointment at the University of Minnesota as an Assistant Professor of Pediatric Otolaryngology. A large part of his Minnesota practice includes the surgical care of children with cleft lip and palate. He began working with CSI in 2004, joined the CSI Board in 2010, and has served as a surgical team leader on missions to Peru, Mexico, Ethiopia and Liberia.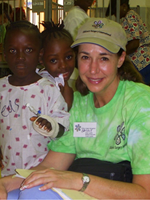 Sally Lannin
President, MBA Strategies
Sally Lannin is President of MBA Strategies. She served on the board of MedCenter's HMO and helped navigate its successful merger with Group Health locally to become HealthPartners. She and her husband, Charlie, have three children. She has traveled with CSI to Liberia, Hermosillo, Peru, Vietnam and Ethiopia and joined the CSI Board in 2011.
Melanie McCall
Communications Consultant
Melanie McCall has more than 25 years of experience in communications and marketing leadership roles. Her most meaningful professional and volunteer work has been for nonprofit organizations, including the Saint Paul Chamber Orchestra, the Minneapolis Pops Orchestra, TakeAction MN and Westminster Presbyterian Church. She and her husband, Dr. Dan Sampson, live in Edina and have two children. Melanie has traveled with CSI three times to Hermosillo, Mexico. She joined the CSI board in 2015.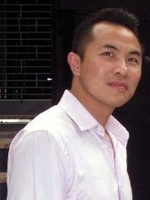 Conrad Nguyen
Executive Vice President, Bibliotheca Group
Conrad Nguyen has spent the past 20 years in various business leadership roles for 3M, the bulk of it within the medical division and international business management. He is currently executive vice president for Bibliotheca Group (a merger between 3M and Bibliotheca). Difficult challenges in his early life have made Con passionate about helping others develop, and he leads by example. Con was the recipient of the 2014 3MGives Global Volunteer Award. He chairs the CSI Development Committee and believes he has achieved a balance between heart and mind by using his business skills to change lives… one child at a time.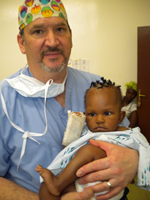 Lynn Randall, CRNA
Gillette Children's Hospital
Lynn Randall is Vice President of Quality Nurse Anesthesia Professionals PC and a CRNA at Gillette Children's Specialty Health Center. Lynn joined the board in 2009. Lynn helps procure donations of anesthesia equipment and supplies and has been on missions to Ghana, Peru and Liberia.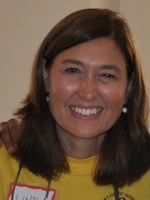 Linda Sedgwick, APRN, PNP
Pediatric Nursing and Community Building
Linda Sedgwick is a Pediatric Nurse Practitioner with experience in pediatric health care, including outpatient primary care, home care, inpatient care and research. Linda has been a volunteer for CSI since 2011, joining teams to Bangladesh, Liberia and Vietnam. She joined the CSI Board in in 2013. She and her family live in Minnetonka, Minn.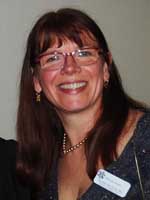 Norie Wilson, RN, PHN
Community-University Health Care Center
Norie Wilson is a nurse and Clinical Quality Analyst at the University of Minnesota, Community-University Health Care Center. Norie joined the CSI board in 2012 but has been been traveling with CSI for more than a decade. She's been on medical missions to Bangladesh, Haiti, Mexico, Peru, Tunisia and most recently served as the Clinical Lead for our first trip to Ethiopia. Norie lives with her family in Minneapolis.