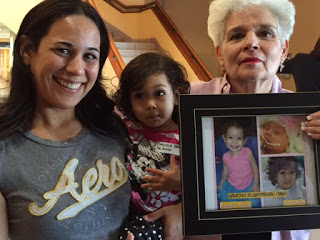 Teamwork for kids in Hermosillo
We are on the last day of surgery! So far, the theme of our work here is twofold: teamwork and flexibility. Each is necessary to do the work of helping more than 50 children this week. Fortunately, everyone here on the CSI team, as well as our partners in this mission, excel at both.
I just had a conversation with one of the wonderful volunteers here at CIMA Hospital in Hermosillo. She needed to convey some information to me that I then needed to pass along to a surgeon in the operating room. Her English is almost as bad as my Spanish, but with smiles, some hand gestures and a lot of patience we managed to understand one another. Working as a team, we were able to achieve what we needed to say and do.
Another example of teamwork and flexibility: A mother and father came to the St. Andrews Clinic in Nogales looking for help for their son. He lost his ear in an accident last year, and although he is now recovered, the taunting and bullying he suffers as a result of his appearance is terrible. Clinic volunteers brought him to see us, and CSI surgeons and a local CIMA plastic surgeon examined him this morning and made a recommendation about the best way to help this boy.
The players here are numerous: volunteers and staff from CSI, St. Andrews Clinic, CIMA Hospital and the CIMA volunteer organization. The beautiful thing about this trip is that it all the components work so well together. All of us have the same goal: helping children and families in need. No matter what language we speak – or don't speak – or what our priorities might be at home, we all work as a team here to bring smiles back to so many faces. I'm honored to be surrounded by so many talented people, working together toward a common goal.