Surgery Day 2 – Tanzania 2019
The day started early but things have gone well. The mothers and children are beautiful. Can you imagine how these loving parents feel as they put their trust in CSI and our dedicated volunteers carry their precious child off to surgery? CSI Clinical Lead, Norie Wilson spent time with a mom today: "This poor mom was beside herself when her child was in surgery, crying inconsolably and hyperventilating. It must be very scary to hand your baby over to strangers who just blew into town. Much better now!"
Melau and his beautiful, worried mother

All better!
When CSI is working at a site, we have two goals: (1) free, safe and life-changing surgery; (2) collaboration and education. Most CSI volunteers function in very different roles on these trips – sometimes we even get to see the full start to finish experience for a family and a colleague. For instance, we get to follow a family all the way from screening day to surgery day to discharge day – this is a powerful experience for us. In addition to the pride you feel in knowing you made a real difference in a person's life, we gain so much that helps us be better providers when we return home.
CSI nurse anesthetist Jeannie Klein shared this thought today: "I can't wait to share some of my pics of the kids. They are simply adorable. So innocent, so inquisitive and yet so apprehensive. I wish they all could have a better life. At least they are loved by their families…"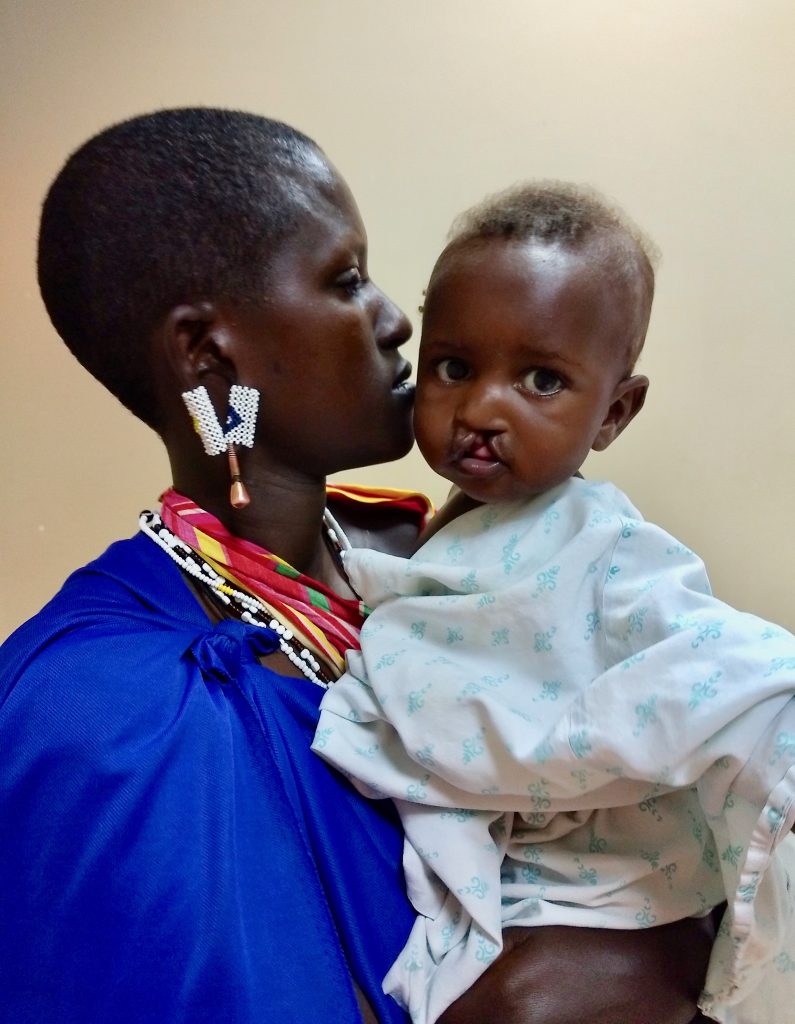 Toti to surgery

Jeannie Klein, Toti and his mother
Check out our Flickr album for more pictures from Tanzania.