Sunday – Time to plan, rest and explore
Wyn Huynh, CRNA ~ CSI Team Member 
On most CSI trips, especially where teams travel a great distance, we try to build in time to rest and explore the local sights and culture.  Today we did just that.  
Through my experience of living in different cultures that speak different languages, I have learned that a little effort in learning to speak the local language, even a few words, and understand some of its culture and traditions will get you a long way.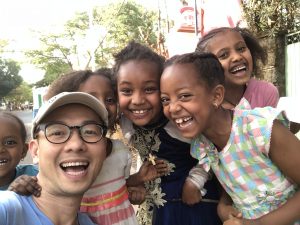 We know that in healthcare, trust is an important aspect between the provider and the patient. Could you imagine what it is like for these parents to hand their beloved child over to a foreigner like me – a nurse anesthetist, who speaks not a word of the local language, to put their child under anesthesia? I have found through my years of giving direct care to patients who do not speak my language, that if I can utter simple words of "hello," "how are you" and "thank you" in their language, a whole world will open up and the trust relationship will soon be a reality.
On mission trips with CSI, team members occasionally have the opportunity to learn and immerse in the host country's culture during the trip. Before our long surgery days in the week ahead, we had a chance to tour the city and visit a couple of monasteries, located on islands on beautiful Lake Tana. Lake Tana is a large body of water on the shores of Bahir Dar City – it is the origin of the famous Ethiopian river, the Blue Nile, and flows north over 900 miles, to join the White Nile at Khartoum in Sudan.  Visiting the monasteries was so interesting – Faith is an extremely important part of Ethiopians' lives. Nearly half the country is Christian Orthodox, mostly in the northern regions and about 40% are Muslims, mostly in the eastern, western and southern lowlands.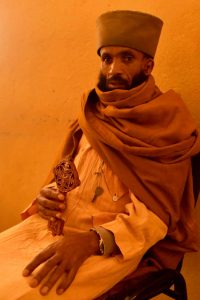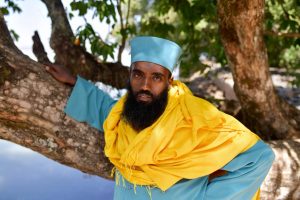 As of today, I was able to greet people in Amharic (one of the most widely used language in Ethiopia) and introduce myself – ready for the week.  I feel good and a little closer to my Ethiopian people when I see their eyes perk up or giggle as I utter "selam".