Second Surgical Day – Mexico 2018
Today was a long but good day that included 21 life-changing surgeries. The morning started with CSI surgeons reviewing surgical plans with parents, CIMA Hospital and CSI nurses preparing kids for surgery, and CSI anesthesiologists bringing the children to the operating room.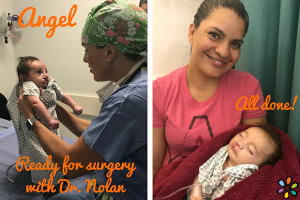 Little Angel, Kael and Santiago were our first cases — all getting cleft lip repairs. Their mothers were so nervous. When children go to surgery their parents have to wait. We wait, we worry, and we wait. It's excruciating. We assured these young mothers that their children are in incredibly loving and skilled hands. "These are the same doctors and nurses who care for my babies. I have complete confidence in them to care for yours," I reassured them. While the waiting was hard, before they knew it they were reunited with their children — a little sleepy but overall great. The transformation of the cleft lip after repair is incredible, and moms are so happy and grateful.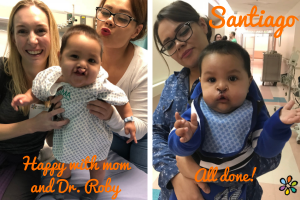 Some more complex cases were on our schedule today as well, including a four-hour rhinoplasty surgery led by CSI volunteer surgeon Dr. Michael Fritz. After all patients are out of the post-anesthesia care, the team of surgeons, pediatricians and nurses do their final rounds for the day. The last team members departed the hospital at 8 p.m., and 21 patients were resting comfortably in the capable hands of our nursing colleagues at Hospital CIMA.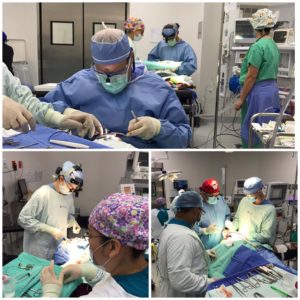 Nos vemos mañana dulces niños! (See you tomorrow, sweet children!)
— Megan Sparks, CSI Executive Director
click to view more photos!