Screening Day – Ethiopia Fall 2018
My first trip to Bahir Dar, Ethiopia, with Children's Surgery International was two years ago. Today was the first day of CSI's fourth trip here. We started with all the excitement that the screening day brings. Do we have all the supplies? Are our interpreters here? Are our patients here?
Yes, we had supplies, and the few we were missing we could buy in one of the many tiny pharmacies surrounding the hospital. Yes, the interpreters were present and eager to help us. Yes, the patients had arrived, and the waiting area was full of parents and children. It was quite a surprise for me, because two years ago there were probably a quarter as many patients.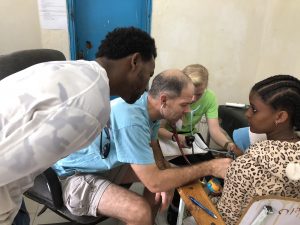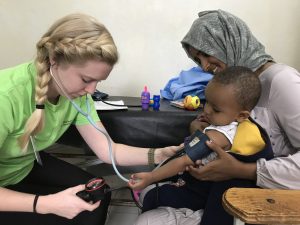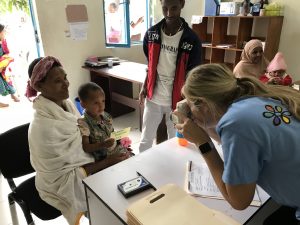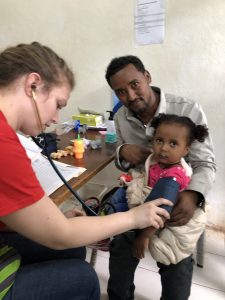 I started the day helping with vital signs on our young patients. As screening progressed, we identified infants who could not have cleft lip or palate repairs because they were too small for their age or because they were too young, including a three-day-old baby. Feeding children with cleft palates in particular is challenging for parents. This is when my role as a nurse educator with the team became necessary. Education is a key part of CSI's mission – education for health care workers and also for families, to provide access to learning that may otherwise be unavailable to them. With the help of a trusted interpreter, we started teaching moms how to feed their babies with special nipples. The moms fed their babies and the dads were very supportive, asking questions and assisting the moms. We discussed that babies had to be a bit larger for surgery and would be seen at CSI's next visit in less than six months. Although it was not the outcome they wanted, they understood why we had to wait. We will be eager to see them again next time.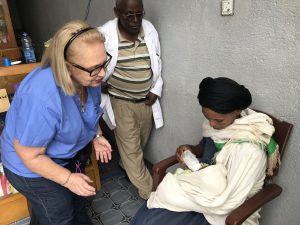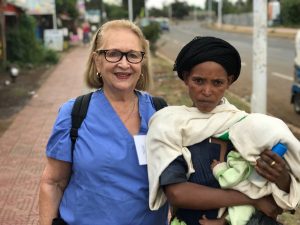 After evaluating 80 children, our three surgeons have scheduled about 60 surgeries, which will begin Monday. Tomorrow, we have a day of rest to enjoy beautiful Ethiopia, so our team will be energized for the week ahead.
Maria Rubin, RN ~ CSI Nurse Educator
Click here for more photos from Ethiopia Fall 2018