New Hope – Ethiopia Fall 2018
Dr. Melesse took a rare pause from his hectic schedule to take a selfie with CSI Clinical Lead Linda Sedgwick and team members Maria Rubin and Amy Fischer.  CSI's work in Bahir Dar would not happen without Dr. Melesse – He works tirelessly to prepare his staff for our visits. He is a leader and clearly also the heart of Felege Hiwot Hospital, carrying a heavy surgical schedule along with his teaching duties.  He is the go-to physician, frequently stopped in the halls by patients seeking a consultation. His calm demeanor and compassion are inspiring and impressive.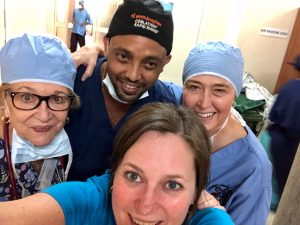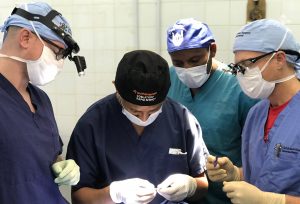 Yesterday, on our first day of surgeries, we were still adding patients to the schedule.  Twelve-year-old Cikeradis and her father came at the end of the day seeking surgery for her cleft lip, which she covered with her scarf and which often kept her from attending school.  She and her father had traveled a full day with no guarantee that she could be helped. We were able to screen and clear her for surgery almost immediately – She was added to the end of our full day of surgeries. The results are dramatic!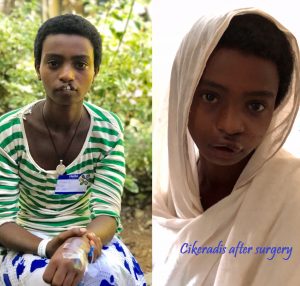 The educational component of the CSI mission was in action today. CSI operating room nurse Tina Nelson, with the help of our Ethiopian translators, offered training to a local nurse colleague on the proper technique to share instruments with surgeons. And CSI Nurse Educator, Maria Rubin taught CPR and choking rescue to a group of hospital nurses.  But the education and training did not stop there.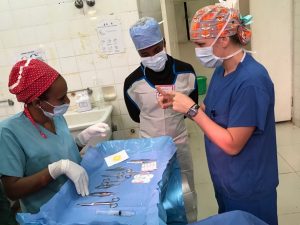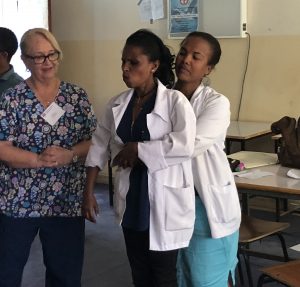 Dr. Asnake was a key partner and colleague during the very first CSI trip to Bahir Dar in 2016. He has been away gaining valuable training, but we are thrilled to again have the opportunity to work with him this week. Dr. Asnake has experience with the less complex cleft lip surgery.  Today, with training and support offered by CSI surgeon Dr. Jon Robitschek, he performed a cleft palate surgery. We hope he will have the opportunity to further strengthen these skills during the week and when CSI returns to Bahir Dar in March. Our twice-yearly trips allow us to work closely with local surgeons to learn new techniques and improve their skills.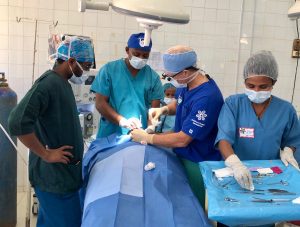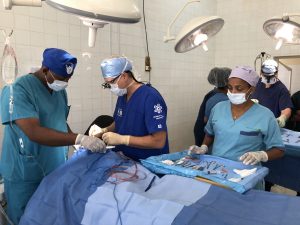 Our very first patient this week, six-year-old Nathael, was discharged yesterday but came to the hospital this afternoon with his dad before heading home to Addis Ababa. They wanted to say goodbye and thank you to CSI surgeon Dr. Alonso Carrasco and other members of the team who helped give him new hope.
Amy Fischer ~ CSI Logistics Lead
Click here for more photos from Ethiopia!