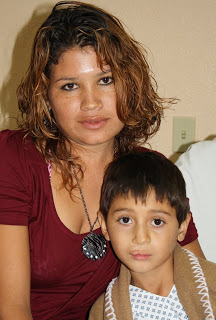 Monday: Last Day of Surgery
Another full day of surgery! All of the families and children waiting for surgery are staying at our hotel and early in the morning when we get up and leave at 6:20 all the mamas and papas and grandmas are in the lobby with the patients waiting to be picked up. The littlest babies are already hungry because they haven't been able to eat since midnight.
All of the surgeries have gone wonderfully; we are especially thankful for Coca and her daughter Laura from St Andrew's Clinic for their vision which has kept the program going. What an incredible organization Coca founded 38 years ago. The children receiving surgery these past two days are the neediest clefts and palates from all the patients the clinic has seen in the past year. The legion of volunteers here at CIMA hospital are just incredible.
I want to also mention an additional member of the team; Heidi Peterson is on board this trip to evaluate Hermosillo as a site for our Youth Program. She has been doing a fabulous job of taking pictures pre and post op in the OR.
It is 6:10 pm and and two patients still need to go into the OR. Tomorrow morning after rounds the team will and catch the 11:30 am flight out of Hermosillo to head home. A few team members will stay behind for 24 hours to look after any patients who are still hospitalized. More later…..