Lube-Tech Day – Stories of Transformation
The strong support that CSI receives from Lube-Tech and Bame Foundation has allowed us to be here in Hermosillo, Mexico and help young and older children continue with their progression to living a normal life. Thank you so much to all the employees for your support! Thank you, Lube-Tech. Here are just a few of the stories from the Lube-Tech day of life-changing surgeries:

Axel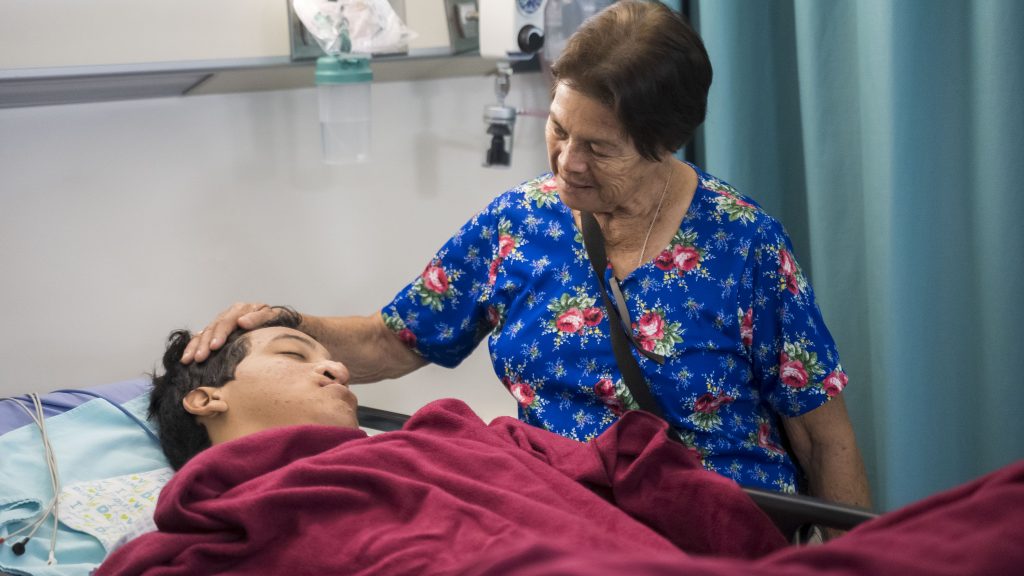 15-year old Axel lives with his grandparents in Ciudad Obregon, more than 3 hours by bus from Hermosillo. His parents have been out of the picture for as long as he can remember. They are very poor and for years were unable to find doctors to repair Axel's cleft lip and palate, let alone pay for it if they did. Axel did not go to school for years because of his condition.

Axel's grandmother never gave up hope, and when she learned years ago that a CSI team comes every October, she begged and borrowed the money for the bus fare to get them three hours north to Hermosillo. On their first trip, our team repaired Axel's cleft lip, then in 2017 his palate. We told Axel to return for evaluation, and this year, we were so pleased to see Axel and his grandmother again.
He needed a bone graft surgery, where a small piece of bone from the hip is used to fill in a gap in the upper jaw. (Some children with cleft lip or palate also have a cleft in the gum ridge of the upper jaw that holds the teeth). With this surgery complete, it will be easier for Axel to eat, his nose and teeth will be better stabilized, and his speech and appearance improved. We were so excited to hear that Axel is now going to school! He is taking a special computer course, and says that he wants to work with computers as an adult.

Ian
Sonora is a very large Mexican state, and although everyone tries their best, it's impossible to let every parent know that a free cleft lip and palate mission is coming to Hermosillo in October. Which is how we received a frantic phone call Monday from the mother of three-month-old Ian from their home five hours away in the tiny border town of Aguaprieta. They missed screening day, but could she please bring Ian for surgery to repair his cleft lip. When we said yes, they jumped in the car, arrived at the hospital at 1:00am. Ian's mother was so excited she couldn't sleep all night!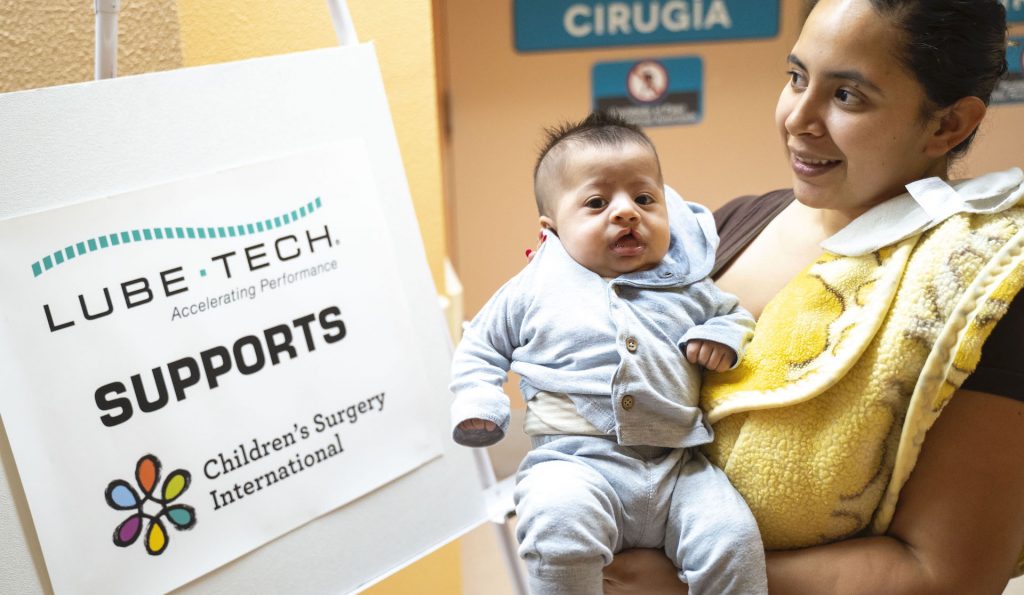 Ian's surgery went very well, and he woke up VERY hungry! When she saw her baby boy for the first time after surgery, Ian's mother's exhausted look changed to tearful excitement and love. That's the best part: seeing the faces of the parents as they embrace their children after a successful surgery!
Snuggling with CSI Operations Manager, Lisa Masterson

Cozy with CSI Board Chair, Melanie McCall
Jose
Jose and his sister Cecilia came all the way from Nogales, Sonora. Jose is now 16, but he first connected to the St. Andrews clinic as a small child with a cleft lip and palate. St. Andrews brought him to Hermosillo to CIMA Hospital for the CSI mission, and over the years he has had several surgeries.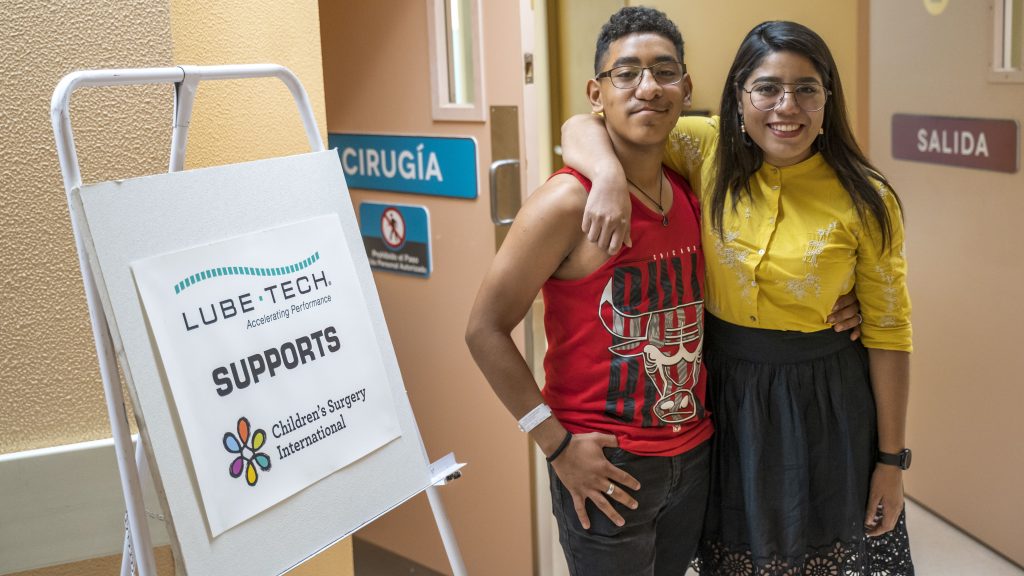 Jose's mother tragically passed away when he was 12 years old. His much older sister Cecilia took over care of Jose, as well as their younger brother. "It was so chaotic at first," she says. "The boys were 12 and 10. I didn't know how to be both mom and sister, let alone a grieving daughter." Cecilia continued to bring Jose every year to Hermosillo to be evaluated by CSI. 
Jose and Dr. Fritz

Walking to surgery with Dr. Nolan
This year Cecilia brought Jose for rhinoplasty surgery so that Jose will be able to breathe much easier. The surgery will also help his speech and ability to be understood. Which is important, because he now plans to follow in his sister's footsteps and pursue additional training and ultimately a degree in electronics engineering. Cecilia and Jose are so glad to be here, and say "Thank you Lube-Tech for making this surgery possible!"