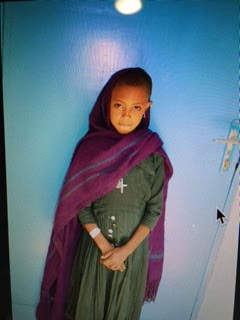 Kids, Connections, Surgery, Teaching, Teamwork
Sunday
In an effort to accomplish our goals related to teaching and training, we are realizing the importance of connecting local professionals with CSI team members early in our mission. The success of our teaching model is contingent upon making certain as many local professionals as possible are ready to learn.
This week in Ethiopia, we hosted a wonderful dinner on the night before starting surgeries. CSI nursing, anesthesia and surgical staff were all seated with their Ethiopian counterparts from the Felege Hiwote Hospital to share a meal and make important connections. These early interactions will help us maximize our relatively short time here, so that we can share as much knowledge as possible with each other and make the biggest impact.  We are also making critical introductions throughout our entire CSI team, from the screening rooms to the surgical suites and on to the pediatric wards.
Monday
It's Monday morning at the hospital, and the first day of surgery. Patients are checking in; others who weren't screened on the first day have shown up hoping to be added to the CSI schedule. We are getting our bearings as to what is happening in our different patient care areas. This hospital is the largest local public hospital, and it's hallways are teeming with  patients – sitting, squatting and lying down.  We are a bit short on translators, so we are working to get additional help from a local tour company.
The Asinuara Hotel has been accommodating, helping by delivering drinking water to the hospital, making our lunches to-go and transporting us. The Ethiopian people always say "thank you so much" when they learn we are here to help their children!
The cardiology interventional team will start their procedures on Tuesday in Addis Ababa. Their goal is to perform cardiac procedures on children who have suffered cardiac damage due to rheumatic heart disease and of course teach local cardiologists as well. We hope to get updates from them soon, and will keep you posted.