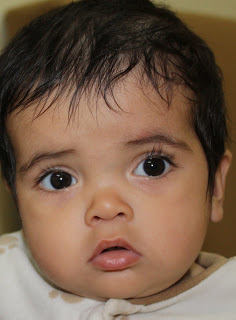 Haiti 2011 – Arrival at St. Damien Children's Hospital
The Fall 2011 mission to Haiti is officially underway!
Our team of 11 team members met at MSP this morning bright and early at 4:30 a.m. to catch our 6 a.m. flight to Miami. One layover, one additional hour delay, and a slight baggage snag post-boarding and we were off to Haiti.
This is CSI's fourth mission to Haiti, and our third time to this specific location. St. Damien's Hospital is located in Tabarre, which is a district of Port au Prince. This is the first mission to this location however, that we will be doing cleft surgeries. Past missions have focused on other types of semi-elective surgeries such as hernias and other analogous cases.
The St. Damiens campus is very well kept and well guarded so we feel safe within the compound. The set-up is the same as on previous missions; MASH style tents and a common grub area will be our home away from home for the next week.
We arrived at the hospital around 5 p.m., greeted by Sister Judy, and were given the "run-down" for the living quarters, a tour of the hospital and brief of other logistical considerations. After dinner and a quick team meeting, team members started winding down for the day in preparation for a full day of screening and set-up.
Our days will begin at 8:30 a.m. Tomorrow (Monday) morning, we will be screening and setting up the PACU, floor and OR. Tuesday through Friday will be our surgery days. Wednesday we will be joined by ENT surgeon Eric Moore who will perform the cleft lip cases.
We're all VERY thankful for internet access, and hope it will stay up for the week. No promises but if it's up, expect an update!