Gratitude – Tanzania 2018
A magical moment unfolded at Arusha Lutheran Medical Center (ALMC) today. With the help of a translator, I was chatting with a patient's mom. She was anxiously waiting for answers about her daughter's surgery, when in walked the nurse to share the big news, "Cici's surgery was a success!" At that moment the English-speaking people broke into spontaneous cheers. No translator was needed to tell the mom the surgery results.
This life-changing event for sweet little Cici was made possible by the partnership forged this week between Children's Surgery International and ALMC. Cici's mom said to me, "I am thankful and grateful for the help. Cici's life will forever be different. I am praying God will allow you to change many other children's lives."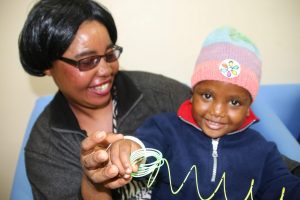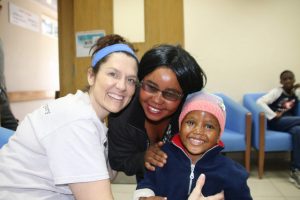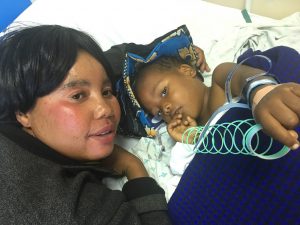 And to top off an amazing day at the hospital, more accolades were spoken at our collaborative dinner this evening between CSI and ALMC. ALMC surgeon and surgical educator Dr. Wendy Willmore, with open arms, stated, "You guys are the best teachers we've ever had visit. Thank you, thank you, thank you again." And professor Mark Jacobson, ALMC founder and executive director concurred, "Teaching is the profound gift that CSI brought."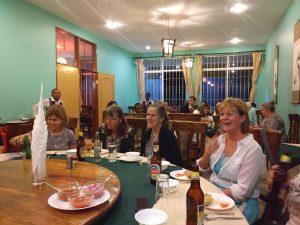 Gratitude is the No. 1 feeling making my heart thump a little harder today. Our sincere thanks to the donors who believe in CSI's vision of partnering with local medical staff to build their capacity to care for their people long after we are gone. Your support fueled our trip and gave us the opportunity to come and make a lasting difference. And then there's Cici. This precious child won over the hearts of the CSI team with her vibrant personality and remarkable smile. Behind her beautiful eyes is a precious child whose life is now forever changed.  Ours too.
Susan McMullan, CSI Medical Records Volunteer
For more photos click here