First Days of Surgeries and Training – Tanzania 2018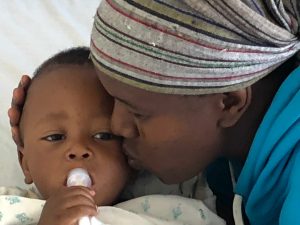 All I need to do is look in the parents' eyes — that glassy stare says it all. In Swahili they would say, "asante kwa kutuamini," thank you for trusting us.
Twenty children had life-changing surgery Monday and Tuesday, and the rest of the week's schedule is filling up as well. We are proud to provide a level of care that's standard at home but often inaccessible for people in one of the poorest countries in the world. And we're here to help change that. We're most proud to offer the local doctors and nurses training in surgical procedures and follow-up care so they can independently care for their patients. This is what drives us at CSI.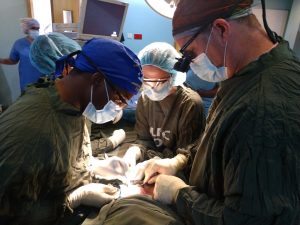 Tanzanian doctors and nurses observed, listened and learned both in and out of the OR. Dr. Siva Chinnadurai, CSI surgeon, spoke to the Arusha medical staff about cleft lip and palate surgery. CSI nurse educator Victoria Vandersteen will teach classes to the local nurses using a great resource developed by the World Health Organization and the American Academy of Pediatrics called Helping Babies Breathe. Pediatric urologists will give a Grand Rounds lecture to their Tanzanian colleagues. It's what we do. It's what we love.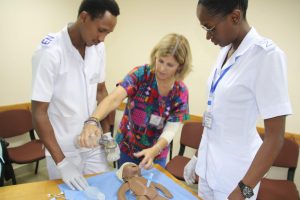 I never hear the CSI volunteers complain after working a 12-hour day without even taking time for lunch. We value every moment teaching and helping; putting our patients' needs ahead of ours is simply part of our commitment.

One of our beautiful baby girl patient's cleft lip was repaired and restored today, as Tanzanian physicians listened and learned. Tears streamed down the mother's face as she saw her baby after surgery.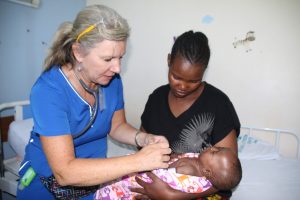 "Thank you, thank you," expressed the families numerous times today.

I wish everyone could experience the peaceful feeling and empowerment of being part of making a dramatic difference in people's lives. I am humbled.   ~ Susan McMullan, CSI Medical Records volunteer
More photos here.