Eight children receive surgery on day one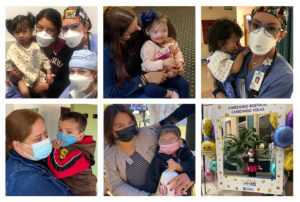 Day one of surgery in Hermosillo, Mexico, complete! Eight children received life-changing surgery today. Thank you CSI volunteers, supporters and our awesome partners at St. Andrew's Children's Clinic, CIMA Hospital Hermosillo and Voluntariado CIMA.
To keep patients, families, partners and volunteers safe, children receiving surgery this week have been tested for COVID-19 and are quarantining with a parent prior to surgery. Thanks to CSI volunteers, each child has received a colorful gift bag with items for play and distraction as they isolate.