Education for lasting change
By Dr. Greg Kelts, ENT-Otolaryngologist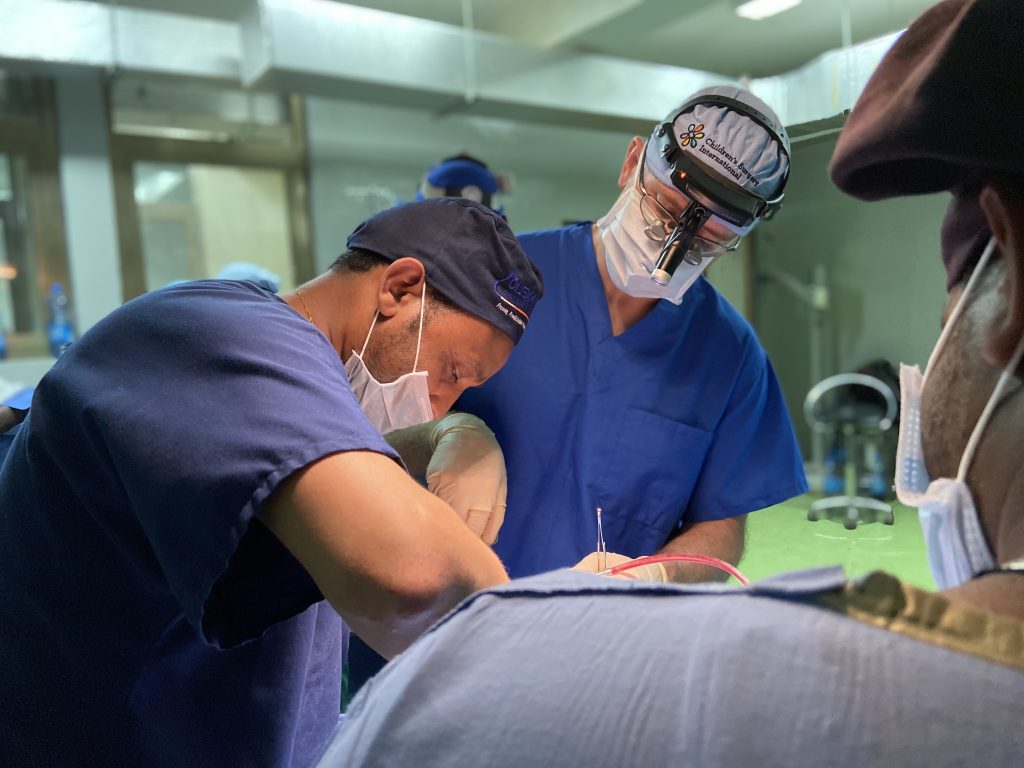 We are more than halfway through our surgical mission at Tibebe Ghion Specialty Hospital in Bahir Dar. Over the course of the campaign, our team has helped provide life-changing surgeries for 33 children. This is great in and of itself, however, I am most impressed with the blossoming relationship between our organization and the dedicated staff here at Tibebe Ghion.
From a surgical standpoint, Drs. Melesse and Asnake have continued to improve their robust expertise in cleft lip and palate surgery. Both have been doing cases from start to finish with guidance from our surgical team, and their results have been excellent. In addition, as word of our campaign spread, we have oral surgeons from Tibebe Ghion and an ear, nose and throat surgeon from Gondar joining us in the operating room. As a result, we have been able to train five surgeons in surgical management of cleft lip and palate.
The post-surgical wards at Tibebe Ghion have also been a fertile training ground for this campaign. In previous missions to Bahir Dar, we have provided most, if not all, of the post-operative medical care to our patients. This campaign, we have partnered with the nursing and pediatric staff to help educate and train them on the care of post-operative pediatric patients. Dr. Jesse Hennum and CSI's pediatric volunteer nurses created a post-operative care training program for the pediatric residents and nurses at Tibebe Ghion and have incorporated these local professionals into our care team. While repairing a cleft lip is a dramatic intervention that changes the life of a child, it is education programs like these that can affect the lives of hundreds of patients after we leave.
Director of nursing and nurses with
their training certificates

CSI urology anesthesia
and OR nursing team
Nursing education

Nursing education in the ward
While we still have work to do this week, we already are seeing the impact of these CSI missions. I expect the final days will be just as productive and exciting.
Explore more photos from CSI's Ethiopia mission on our Flickr album.