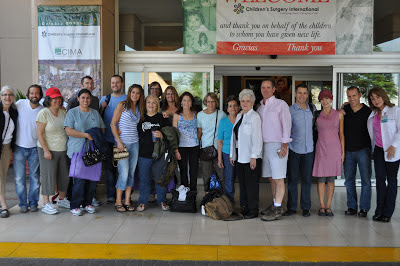 Day 5 Hermosillo 2012 Heading Home
This morning we pack our things, the doctors make final rounds for the two patients admitted for overnight stay, and we say so long until next year to our St. Andrews and CIMA partners.  Our collaboration with them is a great model of teamwork and coordination for the benefit of children needing the medical services CSI can provide.  We feel privileged to have the opportunity to serve here!
The team is tired but extremely happy with the outcome of our trip, 44 surgeries accomplished!  We're off to the airport and our home cities after one last breakfast at the hospital.