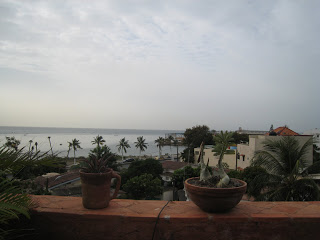 Dakar 2011 – Day 1
We are embarking on the first trip for our Vesicovaginal Fistula (VVF) project. We have an exciting 2 weeks planned! I will be spending the first week performing surgery with Dr. Serigne Gueye one of the world's experts on fistula repair in an outreach trip in Central Senegal, the second week we will be obtaining live video of surgeries needed to complete our VVF surgical simulator. I am so excited to see this project coming to fruition and the different parties aligning so well.
I made it safely to Dakar with a few hiccups on the way. I arrived at the hotel a few hours late and kindly the hotel restaurant owner has lent me some clothes till my missing bag arrives, so I can leave this morning for our outreach trip to Ranerou. In Ranerou they are planning on beginning a more formal medical program and we will be assisting by performing hopefully some fistula surgeries and other gynecologic procedures.
The team will be joining me this weekend at the Hotel Le Djoloff,  attached is a picture of the view from the rooftop.