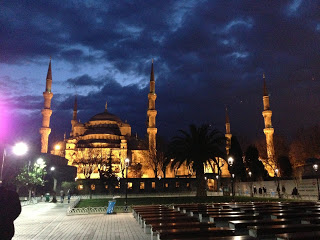 Bangladesh 2013 – Travels to Bangladesh
On January 15th, 17 members of the CSI Team left from Minneapolis, 3 from Iowa, 1 from Virginia, 1 from  Massachusetts, and 1 from Kenya. Today, on the 17th, we have all safely arrived in Dhaka, Bangladesh. En route we had a layover in Istanbul, Turkey, and a group of us took advantage of the opportunity to see some of the sites around the city. After 30 + hours of travel, we had a short 20 minutes to check in to our hotel in Dhaka, freshen up, and prepare to meet the U.S. Ambassador of Bangladesh, Dan Mozena.
We met with Ambassador Mozena for an hour at the American Recreation Association, Fazly (our logistics coordinator) and Dr. Tim Lander (our lead surgeon) shared CSI's history and details about our current trip to Rangpur. The Ambassador gave us a vibrant speech sharing Bangladesh's past, present, and future, highlighting the strengths and beauty of Bangladesh and challenges of its people.  He helped us understand how a CSI mission reaches beyond surgical procedures and education, to serve as an important diplomatic role in how America is perceived in Bangladesh, South Asia, and the greater Muslim world. Bangladesh has the fourth largest Muslim population of any country in the world and is the seventh largest country by population.
And now despite being more physically exhausted than thought possible, we have a renewed sense of strength and spirit as we head to bed, and prepare for our travel to Rangpur tomorrow.