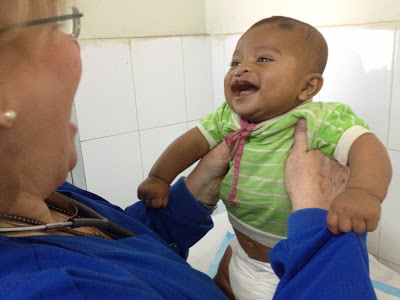 Bangladesh 2013 – Surgery Day 4
Surgery – Day 4
This morning, we started off with a hearty breakfast of bananas, shuzi (a porridge), luchi (fired puffed bread), alu bhaji (a spiced hashbrown dish), rolls, omelets, cha (tea), coffee, and an interesting assortment of juices. And then headed to the hospital for another full day of cleft lip and palate surgeries.
Throughout the day, our CSI Team has had endless opportunities to bond with the hospital staff, surgical patients, and their families.
On our way home from the hospital, instead of the usual walk or van ride, some of our staff decided to take a tour of Rangpur via rickshaw.
Tomorrow is the last day of surgery, and will be one of the busiest yet. After surgery we will quickly pack up, have a celebration with the hospital staff and prepare to return to Dhaka the following morning.